Artur Pereira
Chief Executive Officer
"Dear friends, clients, colleagues, partners.
Today, October 23, 2018, Descontel – Consultoria e Telecomunicações, Lda., now operating on the D-EVO brand, completes its 10 years of existence.
We could not celebrate this date without remembering and thanking all those who have contributed to the success of Descontel since its foundation, betting and relying on the know-how and experience of our professionals, whether supporting our projects and ideas or participating in the development and growth of our business, as well as to all those who supported us and who became friends in this journey.
Descontel has been developing its brand image, having gone through DCT Consulting and finally evolving into the most current D-EVO image.
This year, we continued to grow, we won the first major project in the Asia continent which allows us to raise expectations in the globalization of the company.
We wish to continue to deserve the trust and friendship that we have been given during these years, with new projects and solutions, focused on the objective of meeting the expectations of our Clients and Partners with professionalism and innovation.
This would not have been possible without you!"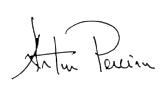 Some of our colleagues have also shared a few words:
Carla Cunha
Executive Assistant

"I can say that working at Descontel / D-EVO has been enriching. I hope to continue working with this team and contribute to the Company's growth for another 10 years."
Paulo Farinha
Financial Consultant

"It has been a very interesting and enormously valuable experience. I feel that in this company I can grow professionally and I can put ideas into practice. Basically, my experience so far has been the same: to turn ideas into projects."
Bernardo Guerreiro
System Administrator Senior

"Received as a member of the family, nothing that I idealized is below expectations. Professionalism, dedication, companionship and space for evolution. More than I hope, I will work for the evolution of the Company to continue."
Félix Dremova
IT Developer

"Working at D-EVO has been a great experience for my professional growth. It is a truly innovative company with great ideas and a great collective of work. In the next 10 years, I think it will be one of the most recognized development and consulting companies in Europe."
Carlos Diogo
IT Developer

"5 years a family! It has been a path of growth together and with great motivating challenges and constant learning."
Fábio Godinho
Web Designer

"I started my career as Web Designer in D-EVO and it has been my home ever since, it allowed me to learn part of what I learned and I hope to continue learning for another 10 years. Happy Birthday!"