How we contribute
D-EVO has a range of business and IT knowledge that facilitates the solving of different types of problems, and can help your company to overcome complex challenges such as the size of your team.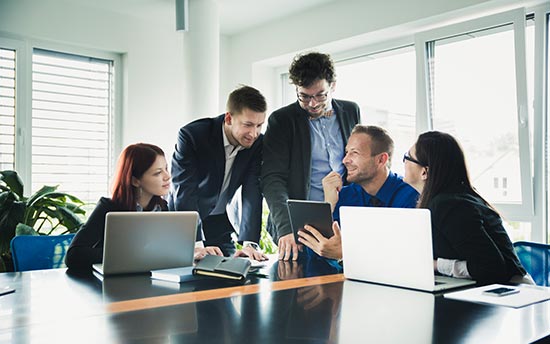 DevOps
Our development team integrates with your IT operation to avoid any type of non-conformity and conflict between your software and your company's infrastructure. Thus, faster and more efficient deliveries are obtained, fully aligned with the needs of your business.
Remove barriers and losses by integrating IT with Dev teams.
Cut costs with faster, higher quality deliveries.
Guarantee performance, size and security of your system.
Mobile
We develop mobile applications integrated with your legacy system to make various processes of your company more flexible.
Speed up processes and optimize size.
Reduce employees work hours.
Create original and new experiences for your consumers.
Performance
Planning, maintenance and implementation of physical infrastructures in the cloud or mixed. We are able to offer a complete consultancy and support team for your IT sector.
Store your data with security.
Cloud servers tend to lower the cost of the infrastructure.
Extend the scope and scale of your business.
Systems architecture
Remodel your system architecture to provide a seamless transition for implementing adaptations, the removal of redundant applications, the use of obsolete technologies and the obligation to write a program for each new functionality that your system needs.
Simpler and faster systems.
More intuitive and modern interfaces, APIs.
Cutting edge and high performance technologies.